Coach Hayden Esker

Teaching Pro at Velasco Tennis Center

SHG Boy's and Girl's Head Coach
Former UIS #, coach Esker has guided both the girls and the boys team to multiple Conference and Sectionals High School Championships. Hayden has worked with the top players in the area since graduated from college at Velasco Tennis Center.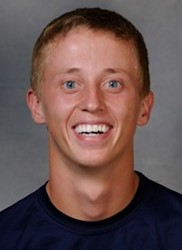 Coach Sonthana
USTPA Certified Teaching Professional
Glenwood High School Boy's and Girl's Head Coach
The current head tennis coach at Glenwood High School and certified teaching professional with the USPTA who have worked with multiple college players and college prospect in the area. Sonthana is also the Junior Team Tennis Area Coordinator with the USTA and have won multiple Junior Team Tennis District Championships with different teams. Sonthana experience includes; Director of a level 4 Junior Tournament, Director of the Springfield Tennis Academy summer camp, President of a CTA and Start/ Restart Adult Group Lessons.

Coach Andy is new to Springfield area, having taught in the St. Louis area for the past 7 years. While in St. Louis, Andy coached many Junior Team Tennis teams of all ages and skill levels to District Championships and beyond. Coaching and teaching is a passion for Coach Andy, having also coached 3 years of High School tennis.
He is looking forward to getting know the area's kids and parents alike and will be working with the CITA and USTA in Springfield and the surrounding areas to teach and grow the game of tennis. Coach Andy is 1 of only 2 USPTA Elite Certified teaching pros in the area and is looking forward to working with children and adults alike of every skill level
Coach Andrew Coon

USPTA Elite Certified Teaching Professional
Millikin University Men's and Women's Head Coach
UIS-2021-22- Primarily saw action at No. 4 singles and No. 2 doubles … had an 11-10 singles record, including a 9-6 mark in duals … went 1-3 at No. 3 singles, 7-3 at the No. 4 spot, and 1-0 at the No. 5 position … had an 8-12 doubles mark, including an 8-9 record in dual matches … all 17 doubles matches in dual meets were at the No. 2 position … had a 9-1 record in GLVC matches, with a 4-0 singles record and a 5-1 doubles mark … earned the Brother James Gaffney Distinguished Scholar Award, and named to the GLVC Academic All-Conference team.
Coach Franca Bucco

University of Illinois - Sprigfield

Womens Tennis Team